A Community Benefits Agreement (CBA) is a contract signed by community groups, usually in form of a Coalition, and some other entity (real estate developer, bank, etc.) that require that entity to provide specific modifications for the benefit of a local neighborhood or community at large. These agreements outline how a certain project or merger will provide for the community and which agreed-upon stipulations will be adhered to. CBAs are legally binding.
CBAs are a means to give residents power when it comes to what kinds of projects are taking place in their communities as well as which types of businesses are operating within certain boundaries and how they are doing their business. Negotiating a CBA allows for more collaborative and constructive conversations about achieving community needs. CBAs also allow for creative approaches, as Coalitions of residents and community groups are often negotiating directly with a firm or business. Advocates of CBAs often seek to promote inclusiveness, enforceability, and accountability.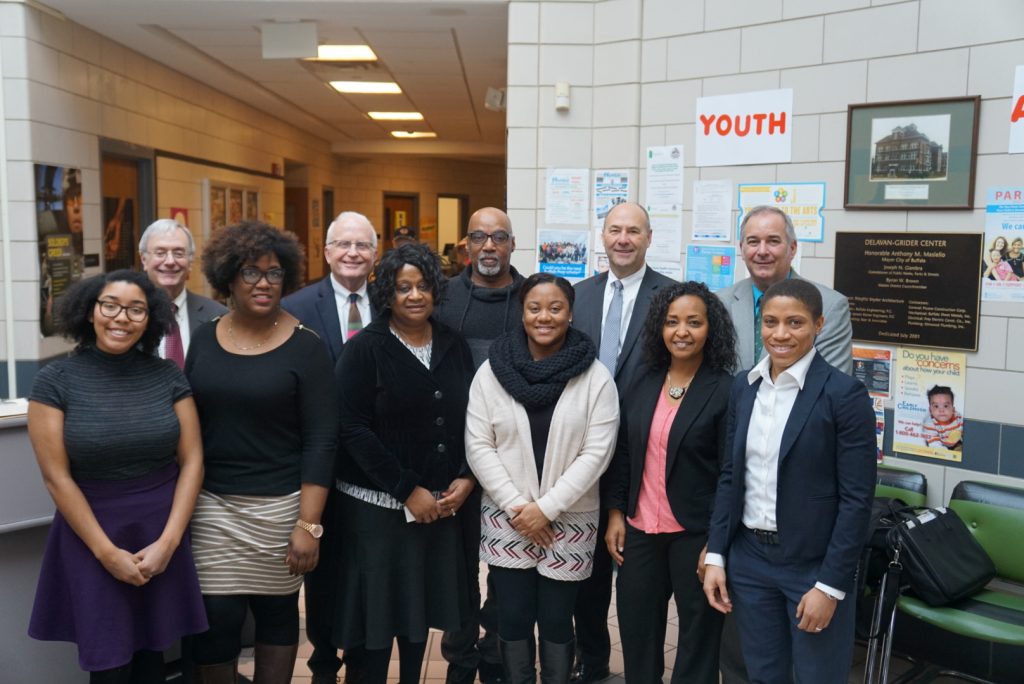 Local Community Benefits Agreements
Between 2016 and 2017, the Buffalo Niagara Community Reinvestment Coalition has worked with two different banks to create community benefits agreements for the City of Buffalo and the larger Buffalo-Niagara Region. The two agreements formed were with KeyBank and Northwest Bank. The BNCRC brought community organizations and bank executives to the same table to collaborate and design agreements that would create a lasting, positive impact on underserved communities throughout Buffalo and the surrounding areas. 
To learn more about the local Community Benefits Agreements, click on the links below: 
KeyBank Community Benefits Plan (2017)
Northwest Bank Community Benefits Plan (2017)