Learn more about the 13 organizations that make up the Buffalo Niagara Community Reinvestment Coalition
The BNCRC is always looking for more members and support. If you or your organization is interested in getting involved or becoming a member, click here to learn more.
For over twenty years our mission has been to assure that low-income people receive the full range of civil legal services and to help other legal services offices across the state to cost effectively use technology to better serve their clients. In addition to direct representation, the Law Center also supervises:
A walk-in clinic for legal advice
Foreclosure prevention services
A number of task forces
A small business legal clinic 
Policy advocacy across the state
Founded in 2005, PUSH Buffalo was established to mobilize residents to create strong neighborhoods with quality, affordable housing, to develop neighborhood leaders, decrease the rate of housing abandonment, expand local hiring opportunities, and to advance environmental and economic justice in Buffalo. Services offered include:
Free and reduced cost energy assessments
Buffalo Neighborhood Stabilization Company
Community Organizing around local issues
Affordable housing options such as the impressive renovation of School 77, planned entirely by the community.
VOICE Buffalo brings together congregations, unions, and community based organizations to shape the political, economic, social and environmental decisions in Buffalo and Niagara Falls. Our nearly 50 member organizations believe that positive change is achievable when we use the power of faith to unite rather than divide us; as a city is only as strong as its most impoverished neighborhoods, we believe our diverse faith traditions call us to act together to improve our communities. Our task forces work towards true, inclusionary democracy to eliminate bias and systemic oppression through relationship building, collective action and leadership development in the areas of accessibility, criminal justice reform, economic equity and immigration. If you or your organization are interested in membership, our monthly newsletter or receiving updates, please visit our website to learn more.
Managing $73.1 million in assets annually, Belmont Housing Resources is a leading advocate for quality, affordable housing related programs and services to over 15,000 low-income households a year. Annually, we generate over $25 million in rental assistance payments to property owners, leverage an average of $10 million in affordable housing development funds and administer $10.2 million of community development programs. We aim to change lives by helping families and individuals find and maintain affordable housing, build financial capacity through education and counseling, expanding rental opportunities for those in need and by making homes healthy and safe.
Since 1927, the Buffalo Urban League has empowered disadvantaged populations of the Buffalo-Niagara region by encouraging individuals and families to secure parity, power, civil rights and economic self-reliance through home-ownership counseling, homeless support, and foreclosure prevention. With a commitment to strong neighborhoods, we provide services to over 15,000 people a year in the areas of education, scholarship, employment, housing, business development, family preservation, foster care, and adoption. To keep neighborhood businesses thriving and provide jobs for community residents, our Minority and Women Business Loan and Technical Assistance program provides access to capital and technical assistance. One of the most proven ways of ensuring economic self-sufficiency is effective stewardship of financial resources. To help individuals, families and business owners address budgeting, money management, credit and other aspects of financial literacy, the Buffalo Urban League provides personalized counseling and seminars for groups.
Since 1963, HOME has been the only agency in WNY providing comprehensive services for victims of housing discrimination and works to ensure people are able to live where they want unhindered by discrimination. Run entirely by volunteers concerned about the pervasive discrimination in the Buffalo-Niagara housing market for the first 12 years after its inception, our nearly 500 dues paying members and small staff today have published several additions of guides for responsible landlords and tenants and acts as special consultant to advise both members of Congress and government advisory panels. We offer services such as recording and investigating reported incidents of discrimination, paralegal counseling, client advocacy to conciliate validated complaints, case preparation for legal action, and emotional support for victims and their families.
Orchard Community Initiative is a community-based organization whose mission is to create a better quality of life for all the Fruit Belt residents living on Buffalo's East Side. We are residents, business owners, parishioners, block clubs, individuals, and families interested in supporting the inclusion of existing neighborhoods and their voices in the future development of the Buffalo Medical Corridor.
Established in 2013, Greater East Side Fields of Dreams Block Club Association is a community-based organization focused on improving quality of life through voluntary efforts to build community. Made up of 14 blocks in the Broadway-Fillmore district on Buffalo's East side, GESFD works to improve education, housing, safety and the wellbeing of its members; we are the eyes and ears of the community. Monthly meetings are the first Saturday of each month from 2pm-4pm at the William-Emslie YMCA, located at 585 William Street, Buffalo NY 14206; you can also stay informed by subscribing to our monthly newsletter through our website above (on the website, the link to your website will be located above this description). Other community events include:
Annual May Neighborhood Cleanup: Bringing together residents and businesses to promote a safe, clean and healthy environment in the community in which we live, play and work
August National Night Out: A fun night of live music, games and food to honor and thank our Community Police Officers and C-District Police, both of whom we work alongside to create a more safe environment for the communities we serve
Turkey Give Away: Our annual tradition giving relief to those in need at Thanksgiving
Adopt a House Program: Our newest program helping make small repairs, remove snow and landscape for seniors, disabled and residents living on a fixed income. This program hopes to lift the burden of fines and help hard working residents keep their homes.
Adopt a School: Partnering with Harriet Tubman PS #31, we bring the community and education together to make education and learning more engaging and impactful for our youth
Yes in My Backyard Festival: A lively event where block clubs, community organizations, change makers and stake holders come together to spread the word about their work, celebrate achievements and identify new challenges and opportunities in an atmosphere focused on listening, learning and engaging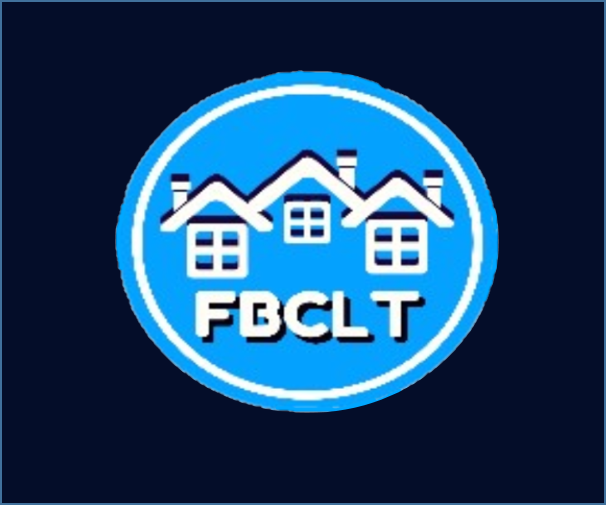 Fruit Belt Community Land Trust
The Fruit Belt Community Land Trust is a non-profit completely owned and operated by those who live, and work there. We aim to create affordable housing through community ownership of land to fight gentrification.
The Coalition for Economic Justice unites labor, faith, community organizations and activists to engage in collective action to promote economic justice.
Partnership for the Public Good is a community-based think tank that provides research and advocacy support to a broad range of over 290 partners. Formed in 2007, PPG's mission is to cultivate a more just, sustainable, and culturally vibrant Buffalo-Niagara through action-oriented research, policy development, and citizen engagement. Each year, PPG's partners use a democratic process to create a Community Agenda: ten items which shape the work PPG focuses on throughout the year. Present and past agenda items include: Invest in the FB Community Land Trust, Ensure Fair and Affordable Housing in Erie County, Ensure that Banks Fulfill Billion-Dollar Community Benefits Agreements with Western New York, and Enact an Erie County Fair Housing Law. Organizations can join PPG if they agree with its mission, values, and principles; membership is free and connects partners with each other, as well as a wide range of resources, including an established researcher network.
The Puerto Rican Committee for Community Justice is a community based committee formed to advocate for justice on behalf of the Puerto Rican and Latinx community in Buffalo.
Learn more about PRCCJ from our Civil Rights Origins Story here.
Read our monthly publication, The Buffalo Latino Village, here.
The Buffalo Cooperative Federal Credit Union is a non-profit cooperative financial institution that is owned and operated for the benefit of the members who use its services.
For any inquiries please call or email
BuffaloNiagaracrc@gmail.com
The BNCRC is always seeking new involvement and engagement with our mission and Coalition. We recognize there is strength in numbers and rely on our members' unique voice, perspectives and expertise to more fully recognize the needs of the Buffalo-Niagara region and fortify our strategies, actions and sustainability. If you or your organization wishes to become a member, please contact: